Silk Twill Fabric 100s Color Available
Silk Twill Fabric 100s Color Available
Silk fabric has twill pattern on it, we used to call it silk twill. Twill is a type of textile weaves with a pattern of diagonal parallel ribs, in contrast with a satin and plain weave. This is done by passing the weft thread over one or more warp threads and then under two or more warp threads and so on, with a "step" or offset between rows to create the characteristic diagonal pattern. Because of this structure, twills generally drape well.

Silk twill fabric usually comes with 14mm, 16mm, 19mm and 27mm, mid-weight range fabric. A twill weave is the second most basic weave that can be made on a fairly simple loom.

Silk twill fabrics technically have a front and a back side, unlike plain weave, whose two sides are the same. The front side of the twill is the technical face; the back is called the technical back. The technical face side of a twill weave fabric is the side with the most pronounced wale; it is usually more durable, more attractive, most often used as the fashion side of the fabric and the side visible during weaving.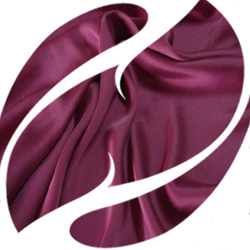 You can refer to actual "Silk Twill Fabric" in fashion market for more detail.
EZSilk.com is one of the most popular in fashion industry and they have 144 silk solid colors and thousands of gorgeous printed silk fabric. EZSilk offers FREE 144 colors Color Card and Fabric Swatches.

Silk networks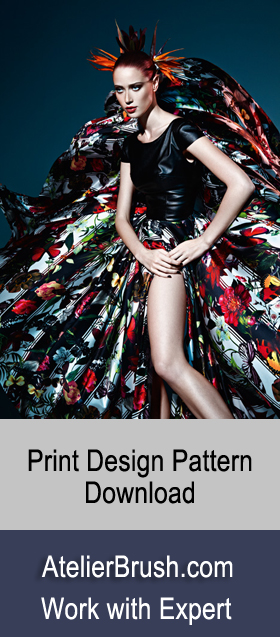 Silk Fabric Types:
Silk Charmeuse 19mm, 16mm
Silk Chiffion 6mm, 8mm, 12mm
Silk CDC 16mm, 19mm
Silk Organza 6mm, 8mm, 12mm
Silk Habotai (China Silk) 6mm, 8mm Silk Shantung 17mm, 19mm
Silk Dupioni 17mm, 34mm
Silk Twill 12mm, 14mm, 16mm
Silk Duchess Satin 35mm
Silk Cotton Voile 9mm
Silk Stretch Charmeuse 16mm, 19mm
Silk Blended Novelty Fabrics
-Silk Weight: mm (It's called Mommy)